Open Space
Foynes (Self Guided Tour)
Details:
All Day, Sunday October 20th
Self-Guided tour
Download (available in October) or Collect brochure from Festival Hub.
No buildings accessed
Building:
Foynes, Co. Limerick.
Various Buildings.
No access.
Description:
Historical Visionaries: Stories of well-known Limerick landmarks and hidden corners.
A self-guided tour of Foynes, which include some key architectural landmarks by William Clifford Smith.
A PDF map of Foynes indicating a walking route and key individual buildings to give a taste of the architectural heritage to be seen in Foynes, will be available for download from this page in October, and a copy can be collected at the Festival Hub in the Limerick City Gallery of Art on Pery Square, over the OpenHouse Limerick Weekend in October.
Open Minds
10am–5pm | Shannon Rowing Club | Exhibition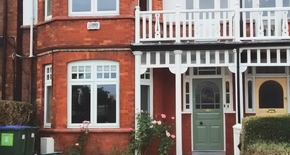 Open House Tours
1–3pm | Clancy's Strand | 30min tours | Pre-Book only
Open Space
All day | Adare | Self guided tours