Open House Tours
Summerville House, Mary Immaculate College
Details:
4pm, Saturday October 19th
1hr tour led by Dr. Paul O'Brien
FREE, First Come Basis
Limited Disabled Access
Building:
Mary Immaculate College, Summerville Avenue, V94 C7FT
Architect: unkown, 1786
Description:
Historical Visionaries: Stories of well-known Limerick landmarks and hidden corners.
HARVEY, WILLIAM HENRY (1811-1866), botanist, was born at Summerville House, the youngest son of Joseph Massey Harvey, a prosperous Quaker merchant, and his wife Rebecca. In 1844 he was awarded an honorary M.D from TCD before being elected F.L.S (1857) and F.R.S (1858). Harvey held a number of positions throughout his career, including that of Colonial Treasurer, Accountant General and Registrar of Deeds in the Cape Colony (1835-1842). Harvey also held a number of academic positions throughout his career, most notably as professor of Botany of the Royal Dublin Society (1848) and as curator at Trinity College Herbarium (1856).
He died in 1866, but has left a wealth of papers and work behind which is available for reference in Trinity College Dublin. Harvey is recognized as one of the most important nineteenth-century botanists.
Parking available on the campus.
Open House Tours
3.30pm | Roxboro Road | 1hr tour | UPDATED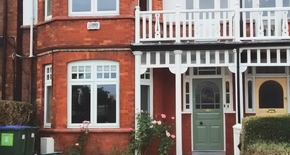 Open House Tours
1–3pm | Clancy's Strand | 30min tours | Pre-Book only
Open House Tours
3pm | Mary Immaculate College | 1hr tour | Pre-Book only