Open Minds
Treaty City Brewery
Details:
4pm, Saturday October 19th
One 20min tour & talk
FREE, Pre-Booking required. Tickets available from this page from 10am, Thursday October 10th
Limited Disabled Access
Booked Out
Building:
24 & 25 Nicholas Street, King's Island, V94 EH57
Architect: unkown
Description:
Civic Visionaries: How visionary architecture addresses environmental, social and economic sustainability and how it can optimise the health and wellbeing of its occupants.
A talk about the history of the building and its recent renovation in to a brewery.
Open House Tours
12 & 1pm | Bridge Street | 1hr tours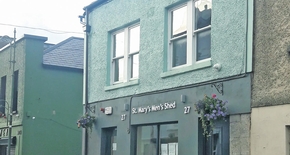 Open House Tours
10am–1pm | Nicholas Street | 1hr tours
Open Space
2pm | Merchant's Quay | 1hr 30min tour