Open Minds
Cahill's Tobacco and Snuff Factory
Details:
2pm, Saturday October 19th
1hr talk & tea tour
FREE, First Come Basis
Limited Disabled Access
Building:
47 Wickham Street, V94 T9NN
Architect: unknown
Description:
Historical Visionaries: Stories of well-known Limerick landmarks and hidden corners.
Talk about the history of the shop and its changes since its inception in 1870. It will also include a Tea Tour.
Open House Tours
1–2pm | Cecil Street | 1hr tour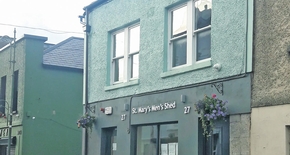 Open House Tours
10am–1pm | Nicholas Street | 1hr tours
Open Minds
4pm | Nicholas Street | 20min tour | Pre-Book only