Open House Tours
The People's Museum of Limerick at No. 2 Pery Square
Details:
11am–3pm, Saturday October 19th
Regular 45min tours led by Limerick Civic Trust
FREE, First Come Basis
No Disabled Access
Building:
No. 2 Pery Square, V94 HF53
Architect: (likely) James Pain, 1838
Description:
Historical Visionaries: Stories of well-known Limerick landmarks and hidden corners.
No. 2 Pery Square, now The People's Museum of Limerick, is one of the finest examples of a late Georgian townhouse in Limerick City.
Formerly the residence of Michael Gavin (between 1840-1850), who sold his house (George's Street, now O'Connell Street) to the Chamber of Commerce. The terrace was constructed as a speculative development by the Pery Square Tontine Company which had as its members in 1836, Alderman Henry Watson (Chair), Captain H.M. Ryves, Thomas P. Vokes, C.M.P. Alderman D.F.G. Mahony, Wm. Piercy, Edward Homan, Henry Owens, James Pain, Piens Creagh, Mat. And Dan. Barrington, Esqrs., and Hon. E.S. Pery.
The architect James Pain supervised the construction of the terrace and may well have been responsible for the design. The contractor was Pierse Creagh, Ennis. By 1838, the houses forming this terrace were let to tenants.
National Inventory of Architectural Heritage
Open House Tours
12 & 1pm | Bridge Street | 1hr tours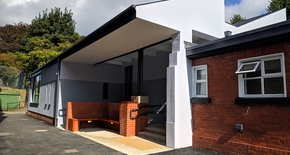 Open House Tours
10am–12pm | Pery Square | 30min tours
Open Minds
5pm | Saint Mary's Cathedral | 45min talk