Open House Tours
2 Moyola Terrace
Details:
2.30–4pm, Sunday October 20th
30min guided tours
FREE, Pre-Booking required. Tickets available from this page from 10am, Thursday October 10th
Limited Disabled Access
Booked Out
Building:
Ennis Road, V94 R8XA
Architect: unknown, built c.1896
Description:
Visionary Homes: Celebrating Limerick's rich housing and the visions embedded within it.
Victorian Terraced House built circe 1896. Fully restored, renovated and enhanced floorplan bringing the house back to a single family dwelling.
Restoration involved removing the basement flat, restoring adjoining stairs and keeping all the original features. It's on four floors has 3 bedrooms, two and half baths.
The basement has been brought back into the house and the attic has been converted into two rooms including an ensuite.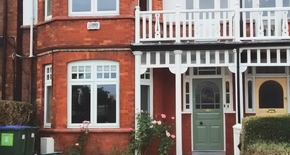 Open House Tours
1–3pm | Clancy's Strand | 30min tours | Pre-Book only
Open House Tours
2–5pm | North Circular Road | 20min tours | Pre-Book only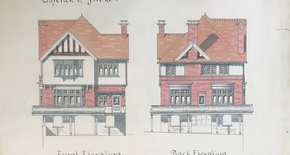 Open Minds
12–4pm | Shannon Rowing Club | Exhibition