Open Minds
William Clifford Smith (Sunday)
Details:
12–4pm, Sunday October 20th
Exhibition
FREE, All Welcome
No Disabled Access
Building:
Shannon Rowing Club, Sarsfield Bridge, V94 TK37
Architect: William Clifford Smith, 1902 (Newenham Mulligan & Associates)
Description:
Historical Visionaries: Stories of well-known Limerick landmarks and hidden corners.
An exhibition on William Clifford Smith (1882–1954), accomplished Limerick-based architect in the Arts & Crafts and Modernist movements.
Clifford Smith moved to Limerick in 1902 upon successfully winning the design competition for the Shannon Rowing Club. He remained in Limerick & went on to marry, have a family & set up practice with Edward Newenham. In 1968, this practice reformed to become Newenham Mulligan & Associates.
To both mark the closure of NMA in Limerick, and to celebrate the 121 year relationship of this firm with Limerick City, this exhibition celebrates some of the finest examples of work carried out by this prolific & creative architect designs of Arts & Crafts and Art Modern Style, a stripped down version of Art Deco, registered in Clifford Smith buildings.
William Clifford Smith with Edward Newneham in 1928 formed a partnership, Newman Mulligan Architects, which has offices in Dublin and London.
This exhibition is also on Saturday, October 19th 10am-5pm.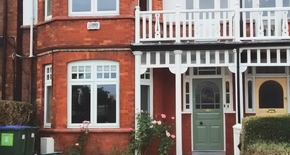 Open House Tours
1–3pm | Clancy's Strand | 30min tours | Pre-Book only
Open Space
All day | Foynes | Self guided tours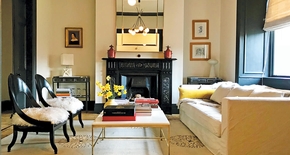 Open House Tours
2.30–4pm | Ennis Road | 30min tours | Pre-Book only